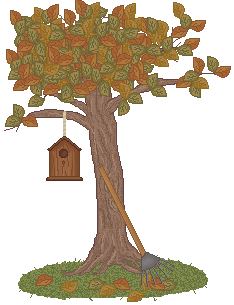 October

"O hushed October morning mild,
Thy leaves have ripened to the fall;
To-morrow's wind, if it be wild,
Should waste them all.
The crows above the forest call;
To-morrow they may form and go.
O hushed October morning mild,
Begin the hours of this day slow,
Make the day seem to us less brief.
Hearts not averse to being beguiled,
Beguile us in the way you know;
Release one leaf at break of day;
At noon release another leaf;
One from our trees, one far away;
Retard the sun with gentle mist;
Enchant the land with amethyst.
Slow, slow!
For the grapes' sake, if they were all,
Whose leaves already are burnt with frost,
Whose clustered fruit must else be lost -
For the grapes' sake along the wall."
~ Robert Frost ~
The poem below, The Road Not Taken, is not about Fall, it's about life, but it has a Fall atmosphere. It's my favorite poem by Robert Frost.
The Road not taken
"Two roads diverged in a yellow wood
And sorry I could not travel both
And be one traveler, long I stood
And looked down one as far as I could
To where it bent in the undergrowth;

Then I took the other, as just as fair,
And having perhaps the better claim,
Because it was grassy and wanted wear;
Though as for that, the passing there
Had worn them really about the same,

And both that morning equally lay
In leaves no step had trodden black.
Oh, I kept the first for another day !
Yet knowing how way leads on to way,
I doubted if I should ever come back.

I shall be telling this with a sigh
Somewhere ages and ages hence:
Two roads diverged in a wood, and I
I took the one less traveled by,
And that has made all the difference."
~ Robert Frost ~
1915-1916

:: Page 1 :: Page 2 :: Page 3 :: Page 4 :: Page 5 ::



Click below if you have clicked on Fall Tour on the Fall Main Page.

| Continue the Fall tour |