<!-onMouseover-- Link CSS Script-© Dynamic Drive (www.dynamicdrive.com). For full source code, installation instructions, 100's more DHTML scripts, and Terms Of Use, visit dynamicdrive.com-->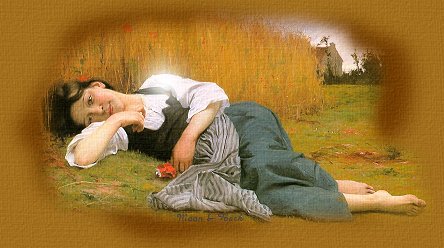 " Season of life's Autumn
When earth will reap rewards
The wheat is now in harvest
The ground is cool yet warm
Time for contemplation
This joy in life for me
Dreaming of the colors
Bright hues of autumn leaves
Mind begins a journey
Pleasure of these days
Walking in the fields of life
This bounty heart's bouquet
Dancing in a meadow
With prince right by my side
Holding on forever
Winds and breeze will glide
Heart is filled with music
Souls are filled with prayers
Beauty of this bounty
Treasures earth now shares."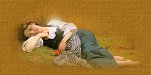 ~ Francine Pucillo ~
Copyright © Francine Pucillo
~ Poetry-Emotion ~
This poem is used here with permission of the author.
If you want to use it in your site, you must
use this set from "Moon and Back graphics" and email Francine for permission.
Please, do not copy anything from here. This poem was created to be used
with this set and cannot be used in pages decorated with other graphics.
Read "Moon and Back Graphics" terms of use for further information. Thanks !
:: Page 1 :: Page 2 :: Page 3 :: Page 4 :: Page 5 ::

Click below if you have clicked on Fall Tour on the Fall Main Page.

| Continue the Fall tour |
Nothing in this site is Public Domain. Graphics are copyrighted by various artists and are used with permission.
Please, click on the links above to visit the websites were you can download the graphics from. Do NOT take anything from my pages, please.