Fall is my favorite season. I love the beautiful colors of the leaves on the trees at this time of the year.

Here in Brazil, Fall begins on March 21st and ends on June 21st. During this period, it's Summer in the countries located above the Equator line. When the Fall season begins in the Northern hemisphere, it's Springtime in Brazil (from September 22nd to December 21st).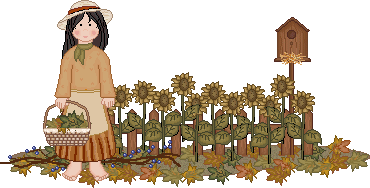 Enjoy exploring my Fall pages and come back often. They are open all year long.
Choose the page you want to visit in the table below, or click on the Fall Tour. If you choose the tour, click on the Fall tour link at the bottom of all pages after you finish reading. This way you will not miss any of them. :o)

Fall Menu



Nothing in this site is Public Domain. Graphics are copyrighted by various artists and are used with permission.
Please, click on the links above to visit the websites were you can download the graphics from. Do NOT take anything from my pages, please.