The Fall Colors

| | |
| --- | --- |
| | Do you know why leaves change their colors during Fall ? |
Most of the nutrients responsible for the tree's growth are produced in the leaves, in various cells containing chlorophyll. This chemical is what gives plants their green color and is responsible for the photosynthesis.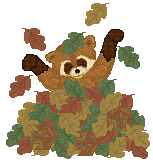 The photosynthesis is the process in which the chlorophyll absorbs from sunlight the energy necessary to transform water and a gas called carbon dioxide into carbohydrates (glucose and starch), which are used for the plant as nourishment.

During Summer, the leaves prepare for the Fall making more glucose than necessary, turning all excess into starch which is stored for the future. Small tubes which pass through special layers of cells located at the base of each leaf, called separation layers or abscission, carry water to the leaf and the food produced from it back to the tree.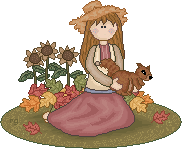 During Fall, these cells become larger, reducing and then cutting off the flow between the leaves and the tree, trapping glucose and waste products in the leaf. As there isn't enough light or water for photosynthesis to renew it, chlorophyll begins to disappear.

The chlorophyll present in the leaves during Summer and Spring, masks the other colors that are also present in the leaves but which appear only during Fall. When the chlorophyll begins to disappear, the other colors, such the yellow and orange from carotenes and xanthophyll pigments, which give the orange color to a carrot and the yellow color to a banana, become visible.

The red and purple colors from anthocyanin pigments, which are common in purple grapes, red apples and violets are formed in the dying leaves during Fall. The glucose that was trapped in the leaves gives them the red color and the waste products are responsible for the brown color.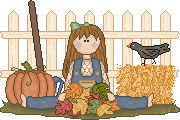 The colors the leaf will show depends on the amount of each pigment that are present in the leaf. Temperature, light and water are also the environmental factors that influence the degree and the duration of the colors.
After the abscission swells and the leaves stop the food production, they will then be sustained only by a few strands which will make them fall on the ground when they break.
The process of loosing leaves is important to renew those that are damaged, destroyed by insects or weather, and to provide nourishment for the plants. When the leaves fall, they become food for bacteria and fungi which break them down into substances that will be absorbed by plant roots.

Click below if you have clicked on Fall Tour on the Fall Main Page.
Continue the Fall tour |