Irene's Seasons Corner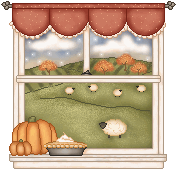 Enjoy the Seasons at Irene's Season Corner. I've selected some poems, pictures, recipes, interesting facts and more for each season. I have also cute seasonal adoptables for you.
Choose your favorite season and have fun ! My Seasons Corner is open all year long.
The Four Seasons
Do you know that the different seasons are caused by the movements of the Earth and its position in relation to the Sun ? When the North Pole begins to slant toward the sun, the Northern Hemisphere start to receive the most sunlight and Spring begins, followed by Summer. When it begins to slant away from the sun, the Northern Hemisphere receives the least sunlight and Fall begins, followed by Winter.
The poles, have only two seasons: a short light season, in which the sun shines almost all day, and a dark season, in which the sun almost never shine.

The seasons in the Northern hemisphere
Winter - begins on the winter solstice, on December 22 or 23.
Spring - begins on the vernal equinox, on March 20 or 21.
Summer - begins on the summer solstice, on June 21 or 22.
Fall - begins on the autumnal equinox, on September 22 or 23.
I live in the Southern hemisphere. To know when the seasons begin here, just reverse the seasons. For instance, when it's Winter in the Northern hemisphere, it's Summer here in the Southern. :o)
| | |
| --- | --- |
| Click on the book to read beautiful Seasonal Poems. | |

Choose a season and click on my Seasons Quilt below.
Each seasonal corner has many pages for you to enjoy.
There over 130 seasonal pages. :o) Enjoy !


Don't forget to visit Irene's Holiday Corner.
In Rio de Janeiro it is:

[ Site Index ] [ Home ]

This page was create on: September 10th 2001.
Last updated on: September 12th 2005.
Graphics by Grace, Country Patch Collections and Graphics by Irene.
Background music Flinders Street Station from Irwin's Ragtime|Stride|Swing|Novelty..
Please, note that Graphics by Grace is not on line anymore.
Nothing in this site is Public Domain. Graphics are copyrighted by various artists and are used with permission.
Please, click on the links above to visit the websites were you can download the graphics from. Do NOT take anything from my pages, please.