Thank you for visiting !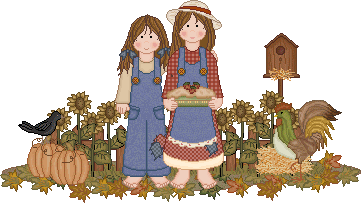 Hope you enjoyed the Fall tour. Please, come back often.
The leaves are colored all year through. :o)
Have a Happy Fall !
Please, accept this little gift if you enjoyed your tour. If you post it in your site, link it back to http://www.irenescorner.com.
Thank you !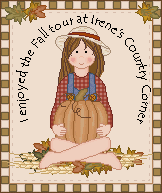 | Back to the Fall Menu |

This page was created on: August 27th 2002.

[ Site Index ] [ Home ]


Background midi: "Colors of the Wind",
from the Walt Disney movie "Pocahontas".

Ready to go on another seasonal tour ?
Follow the scarecrow to the seasons quilt page.
Nothing in this site is Public Domain. Graphics are copyrighted by various artists and are used with permission.
Please, click on the links above to visit the websites were you can download the graphics from. Do NOT take anything from my pages, please.