Welcome dear friend ! I have decorate my country home to the fourth of July. Please, sit down and take a look at some very nice pages I created as a tribute to this American Holiday.
Hope you enjoy your stay and have fun !
| | |
| --- | --- |
| | |
Sit back and enjoy my Fourth of July pages. Although I am Brazilian, I love the United States and I enjoyed every minute I spent working on these pages.
They are open all year through, so feel free to come back at any time.
Hope you have a nice time !
| | |
| --- | --- |
| | |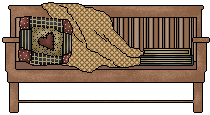 :: Enter ::

Nothing in this site is Public Domain. Graphics are copyrighted by various artists and are used with permission.
Please, click on the links above to visit the websites were you can download the graphics from. Do NOT save anything from my pages, please.

Visitors since October 2, 2004: