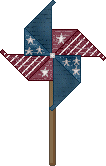 On July 4th, all Americans celebrate the Independence Day. It is the national holiday of the United States in commemoration of the signing of the Declaration of Independence by the Continental Congress on July 4, 1776, in Philadelphia, Pennsylvania.
Philadelphia is located in the Southeast of Pennsylvania, on the Eastern coast of the United States and about 100 miles from the Atlantic Ocean. It is the largest city of the state and the fifth largest city of the country.
| | |
| --- | --- |
| Pennsylvania was founded by William Penn, an English Quaker leader, to whom this piece of land had been granted by Charles II of England in 1861. In 1683, Philadelphia became the capital of the newly created colony of Pennsylvania. | |
| | |
| --- | --- |
| | Philadelphia played a very important role in the events which led to the American Revolution (1775-1783). The First Continental Congress was formed in Philadelphia in 1774, where delegates from the colonies met from 1774 to 1776 and it was there that the Declaration of Independence was signed on July 4, 1776. |

Enjoy my Fourth of July pages and come back often. They are open all year long. Choose the page you want to visit in the table below, or click on the Tour. If you choose the tour, click on the Fourth of July tour link at the bottom of all pages after you finish reading. This way you won't miss any of them. :o)
Fourth of July Menu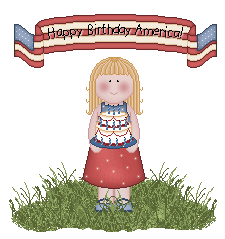 Although I am not an American citizen, I had a lot of fun making these pages. I have many good American friends and I admire them for is their fervid patriotism. I have always loved to study history and as it was one of my favorite subjects at school, it was a pleasure to make all these pages dedicated to the national holiday of the United States of America.
The US celebrates its 230th anniversary in 2006.

Happy Birthday !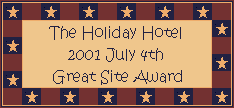 Nothing in this site is Public Domain. Graphics are copyrighted by various artists and are used with permission.
Please, click on the links above to visit the websites were you can download the graphics from. Do NOT save anything from my pages.