Payments for Collections accepted through Paypal (worldwide), or with check/money order by mail (within the US).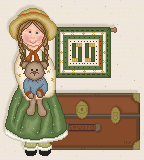 PACKAGE 1 - ALL 51 COLLECTIONS (includes Little Kidz Collections)
Buy ALL of my collections together for ONLY USD 181.48.
A HUGE savings of 55% (USD 221.81). Regular price if you purchase all collections separately is USD 403.30.
Package 1 includes all Little Kidz Collections too, except Vol.16.
PRICE: USD 181.48.
PACKAGE 2 - ALL 15 LITTLE KIDZ COLLECTIONS
Buy all of my Little Kidz collections together (Vols. 1 to 15) for ONLY USD 73.57.
You save 30% (USD 31.53). Regular price if you purchase all Little Kidz collections separately is USD 105.10.
PRICE: USD 73.57.
PACKAGE 3 - ALL 21 SEASONAL COLLECTIONS (includes Little Kidz Collections)
Buy all of my Seasonal collections together (21 collections) for ONLY USD 120.26.
You save 30% (USD 51.54). Regular price if you purchase all seasonal collections separately is USD 171.80.
PRICE: USD 120.26.
For these packages, we ONLY accept payments on line via Paypal (worldwide). All sales are final and there are no refunds. Make sure to go through the entire process to complete the transaction. You will receive a receipt from Paypal immediately after transaction completes, but an e-mail from Irene will be sent to you within 24-48 hours (during business days) with instructions to download. Please note that the email will be sent to the address subscribed in your Paypal account. If you do not receive any email within this period, this is certainly due to email problems, please check your spam mail folder or contact us informing another email address. Remember that during weekends, we may not be able to check emails, only the next business day.


Remember that if you have a commercial site you will need to register before purchasing any collection. Please, take a look at the terms for commercial sites for further details about registration. If you want to buy more collections that I will add in the future you will not need to register again. If you have already registered to use the free linkware sets, it is also not necessary to register again.
Any questions, feel free to send us an e-mail.

:: Top of the page ::
Nothing other than the graphics provided for the public may be downloaded.
Absolutely nothing in this site is public domain and may not be copied.
::Home::