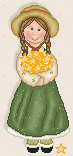 Click below to view the awards sent by dear visitors to Graphics by Irene.
Please, note that these awards are copyrighted by their own authors. Graphics by Irene is not responsible for links outside this website, nor for the content of third parties websites.
:: Awards 2001 :: Awards 2002 :: Awards 2003 :: Awards 2004 ::
:: Other Gifts :: "Hugs" Received ::
Nothing other than the graphics provided for the public may be downloaded.
Absolutely nothing in this site is public domain and may not be copied.