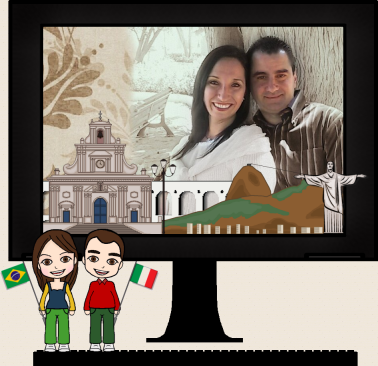 My name is Irene and I am the person who draws the cliparts in this website. I am from Rio de Janeiro and married to an Italian and we live in a beautiful small town in Sicily, Italy. I'm the mother of a wonderful son, beautiful cats and my unforgeatable and so loved schnauzer Lully, always in my heart.
My hobbies include music, playing the piano, painting, drawing, making crafts, studying languages, photography, video editing, scrapbooking, sailing and traveling.
This website started when I visited a site with country mouse-drawn graphics for the first time in October 2000 (My Treasured Collection) and fell in love with the style of the graphics. A month later, I started making my own graphics and opened the site Graphics by Irene on November 27th 2000.
Unfortunately it wasn't possible for me to keep drawing and updating this website in the past few years due to my work and my busy life through Italy and Brazil. Besides my regular work I also work as a freelance translator for a few agencies. But I have a new project in mind which I hope to begin at the end of 2017. I have already registered the new domain name and now I only need to find some spare time to begin.
Hope you find something you like and if you are looking for printables, I will be working on them in the future. Thanks for visiting my website!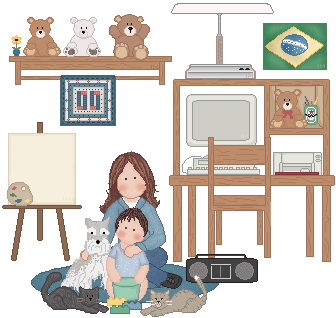 :: Top of the page ::
Nothing other than the graphics provided for the public may be downloaded.
Absolutely nothing in this site is public domain and may not be copied.