Our Valentine's Day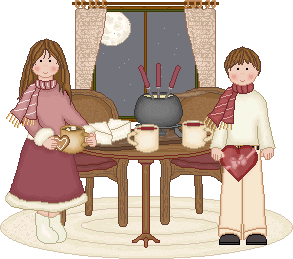 Here in Brazil, we don't celebrate Valentine's Day in February, but we have a similar event on June 12, just a few days before the beginning of winter.

It's the day we like to have a romantic dinner with the one we love and exchange romantic cards, love letter and presents.

Click below if you have clicked on Winter Tour on the Winter Main Page.
| Continue the Winter tour |
Nothing in this site is Public Domain. Graphics are copyrighted by various artists and are used with permission.
Please, click on the links above to visit the websites were you can download the graphics from. Do NOT take anything from my pages, please.