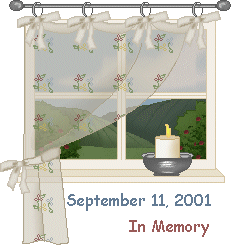 On September 11th 2001, the world witnessed a terrible tragedy. We watched in horror the planes crashing into the two towers of the World Trade Center in New York. What was the beginning of an ordinary day turned into a nightmare. I still don't believe this has really happened. So many innocent lives gone all of a sudden in such a violent way.
I woke up that morning and began to do the housework when about one hour later my mother called, asking me if I was watching tv. When I turned it on I couldn't believe my eyes...a plane crashing into the World Trace Center south tower. It seemed a movie, I couldn't believe it was real. It took me some minutes to understand that those images were actually happening.
I started to switch the channels and all of them were showing the same images. I tried to call my sister who lives in the USA, but all lines were busy at that time. It took me many hours until I could talk to her.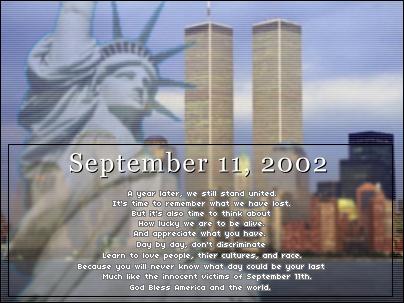 One year after this terrible tragedy, the whole world was still mourning. I was in NY for the last time before this horrible tragedy in 1996. I returned there in May 2002, a few months after the attacks, but NY was not the same. I was in Ground Zero on May 29, 2002, one day before the ceremony that marked the end of the recovery efforts at Ground Zero. I was there again other times and I am always shocked when I look at the skyline and don't see the towers anymore. I think people who were familiar with the towers will never get used to it.
I took the pictures below in the Ground Zero in May 2002.
| | | |
| --- | --- | --- |
| This photo was taken from the boat to the Staten Island on my visit to NY in 1991. I visited the World Trade Center for the last time before the attacks in January 1996. | | |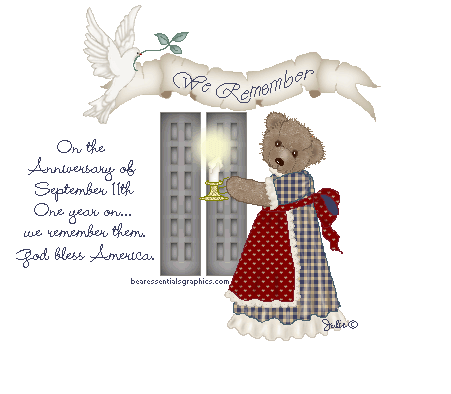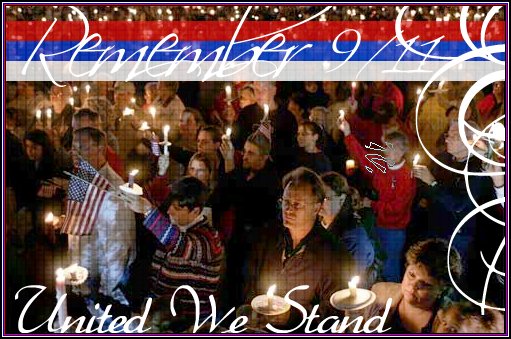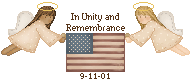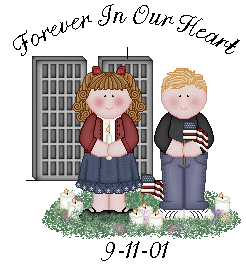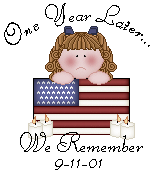 >>> Next page >>>
Page created on: September 11, 2001. Last updated on: September 11, 2002.
~ Girls holding candles by Suzie ~ Angels with flag by Grace (www.countrysidehaven.com) ~ Bear by Julie ~ Sep 11 pictures by Faded-glitter (www.faded-glitter.net/remember) ~ Girl with pony tails by Dee ~ Window by Mary ~ Other Graphics and backgrounds by Grace (www.countrysidehaven.com) ~ Irene ~ Dee ~ Ginger with flag by Melly ~ Background music "God Bless the USA" from Laura's Midi Heaven ~
Nothing in this site is Public Domain. Graphics are copyrighted by various artists and are used with permission.
Please, click on the links above to visit the websites were you can download the graphics from. Do NOT take anything from my pages, please.