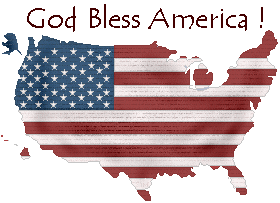 In memory of those who died on September 11, 2001, due to the coward attack on innocent lives in New York city, Washington DC and Somerset County, Pennsylvania.
God bless you all !
People from different nations died on this day. My thoughts and prayers are with all innocent victims of this tragedy and all families and friends who lost their loved ones. May the hope and trust in the Lord give them strength to endure such a tragedy and the mourning days that follows.



May all nations unite and pray for peace to the world. May this tragedy bring

the world together. May hope and security abound making this a better and safe world for every one. God bless us all !

Dear Lord, give the families of the victims who died courage and strength to go on, help the nation to endure this horrible tragedy. Watch over the world, dear Lord, comfort all in sorrow and pain at this difficult moment. Amen.
| | |
| --- | --- |
| | Take a moment of prayer for those who died in the airplanes and the buildings, the brave firefighters who died on duty during this tragedy and all families and friends who lost their loved ones. This is a moment to bring people together and pray for peace, strength and courage to all. |
Our Father who art in Heaven
hallowed be Thy name
Thy kingdom come
Thy will be done on earth as it is in Heaven
Give us this day our daily bread
and forgive us our trespasses
as we forgive those who trespass against us
And lead us not into temptation but
deliver us from evil
For thy is the kingdom, the power,
and the glory for ever and ever

Amen
"Evil and death will not have the last word."
Pope John Paul II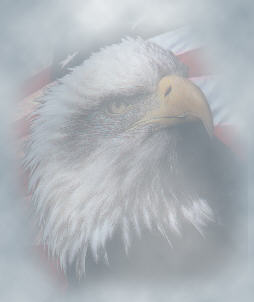 This page is dedicate to all innocents who died on September 11, 2001.
The world will never forget you.
Amazing Grace" ~ Angels, doves, flag and map by Irene ~ Heart by Sally ~
~ Sign with hearts by Julie (http://hearttohandgraphics.homestead.com) ~ Praying bear by Mary ~ Ribbon by Dee ~ Remember 9-11 logo by Faded-glitter (www.faded-glitter.net/remember/) ~ WTC and Keep the spirit alive flag by Sheryl ~ Eagle by Doc's Patriot Graphics ~ Crying bear by Jaime (www.cometcreations.com) ~
Nothing in this site is Public Domain. Graphics are copyrighted by various artists and are used with permission.
Please, click on the links above to visit the websites were you can download the graphics from. Do NOT save anything from my pages, please.