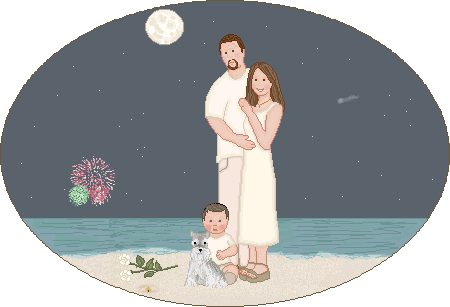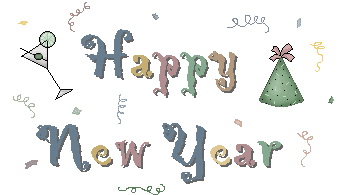 " As you go through the days of the year ahead, busy with all the
responsibilities the world has placed upon you, remember
to keep the truly special things in mind.
Keep things in perspective: Work, play, learning, living. Have happiness as a
part of your priorities ! Be creative and aware and wonderfully alive.
And always remember where to find your smile.
New journeys await you in the coming year. Decisions lie ahead,
wondering what you will do, where you will go,
how you will choose when the choices are yours.
Work for the ability to choose wisely, to prosper, to succeed.
Let the roads that you travel take you to beautiful places,
and have the faith it takes to achieve and aspire.
I hope your tomorrows take you to the summit of your goals,
and your joys take you even higher. "
~ Douglas Pagels ~

"A New Year is here once more,
With its visions of future promise.
The old ways passed by,
And a fresh start, there for the taking.
All is optimism;
Gloom is gone!
Looking forward to the innocent blossoming of spring
Blooming into a youthful, balmy summer.
But the world does not change.
That beautiful vision of new cleanness
Comes from within;
From the hope for a better world,
And a desire to let the old ways go."
- Phil Harris -

May all your dreams come true this year. We wish you love, peace, joy, health and lots of good things. Have a wonderful and blessed New Year !

Hugs from Irene, Julio, Nicholas, Lully, Sophie and Cleo.

" Dreams can come true
if you take the time to
think about what you want in life
Get to know yourself
Find out who you are
Choose your goals carefully
Be honest with yourself
Always believe in yourself
Find many interests and pursue them
Find out what is important to you
Find out what you are good at
Don't be afraid to make mistakes
Work hard to achieve successes
When things are not going right
don't give up - just try harder
Give yourself freedom to try out new things
Laugh and have a good time
Open yourself up to love
Take part in the beauty of nature
Be appreciative of all that you have
Help those less fortunate than you
Work towards peace in the world
Live life to the fullest
Create your own dreams and
follow them until they are a reality."
~ Susan Polis Schutz ~

Happy New Year !!!
:: Back to the New Year Menu ::

This page was created on: December 23, 2001.
Last updated on: December 29, 2008.

[ Site Menu ] [ Home ]

You are listening to "Auld Lang Syne" from www.tartans.com/burns/AuldLangSyne.html.
~ Graphics by Graphics by Irene ~ www.graphicsbygrace.com ~
Please, note that Grace's website and Tartans.com are not on line anymore.