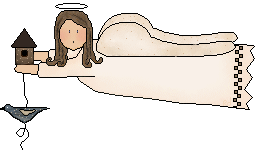 A NEW YEAR'S PRAYER
"Dear Lord, please give me...
A few friends who understand me,
and yet remain my friends
A work to do which has real value,
without which the world would feel the poorer.
A mind unafraid to travel,
even though the trail be not blazed.
An understanding heart...
A sense of humor.
Time for quiet, silent meditation.
A feeling of the presence of God
And the patience to wait for the coming of these things,
with the wisdom to know them when they come."
~ W. R. Hunt ~
A PRAYER FOR THE NEW YEAR
"The God give you faith this coming year !
The faith that will not fail in keenest test;
That trusts and sings in midst of fire and storm,
And dares rely upon his Word and rest.
God give you hope this coming year !
The hope that through the darkness sees afar -
The purifying hope that fondly waits
the rising of the Bright and Morning Star.
God give you love this coming year !
His own great love that burns out for the lost;
That intercedes and waits, and suffers long -
That never fails, nor stops to count the cost."
~ Margaret D. Armstrong ~
SAINT FRANCIS OF ASSISI'S PRAYER
"Lord, make me an instrument of your peace.
Where there is hatred, let me sow love;
Where there is injury, pardon;
Where there is doubt, faith;
Where there is despair, hope;
Where there is darkness, light;
And where there is sadness, joy."
~ St. Francis of Assisi ~
May this prayer bring you peace in the New Year.
:: Back to the New Year Menu ::
Nothing in this site is Public Domain. Graphics are copyrighted by various artists and are used with permission.
Please, click on the links above to visit the websites were you can download the graphics from. Do NOT save anything from my pages, please.