The Dogwood
At the time of the crucifixion, the dogwood, a flowering shrub, was comparable in size to the oak tree. Due to its firmness and strength its timber was chosen for the cross. Seeing the great distress of the tree, the crucified Jesus in his gentle pity for the sorrow and suffering of all said: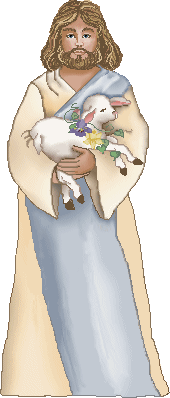 "Not ever again shall the dogwood grow
To be large enough for a tree, and so
Slender and twisted it shall always be
With cross-shaped blossoms for all to see.
The petals shall have bloodstains marked brown
And in the blossom's center a thorny crown.
All who see it will think of me,
Nailed to a cross from a dogwood tree.
Protected and cherished this tree shall be
A reflection to all of my agony."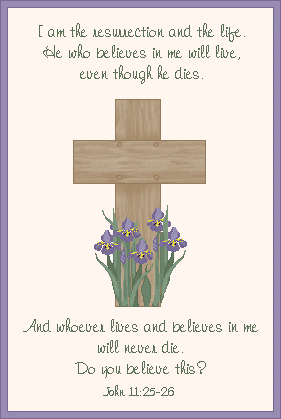 | Back to the Easter Menu |
This page was created on: March 4th 2001.
Last updated on: March 5th 2005.
[ Site Index ] [ Home ]
Graphics by: Irene ~ Mary ~

Nothing in this site is Public Domain. Graphics are copyrighted by various artists and are used with permission.
Please, click on the links above to visit the websites were you can download the graphics from. Do not save anything from my pages, please!