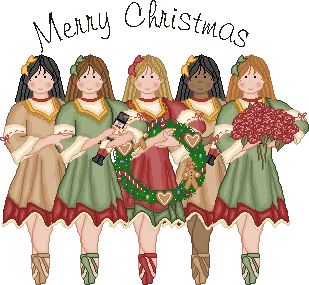 The Nutcracker Suite
When I was a child, I used to go to the theater very often with my grandmother Irene and the ballet I liked the most was the Nutcracker. I could not miss it during Christmas.
The Nutcracker is based on the story "The Nutcracker and the Mouse King" by E.T.A. Hoffman. The music was composed by P. I. Tchaikowsky in 1892. The original story is about Marie, a girl in a loveless household fighting against a mouse king with seven heads.

:: CLICK HERE TO BEGIN THE STORY ::

Nothing in this site is Public Domain. Graphics are copyrighted by various artists and are used with permission.
Please, click on the links above to visit the websites were you can download the graphics from. Do NOT save anything from my pages, please.