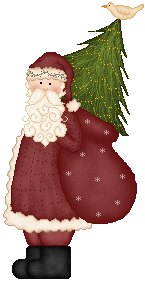 Christmas Awards I received
It's so nice to receive awards for the recognition of our hard work isn't it ? Thank you for these beautiful awards my dear country friends, you made me very happy.
I wish I had more time to update my Christmas pages more often, but I do my best. Hope you enjoy what I have done and will come back to visit me again. :o)
Click below to see the beautiful awards I received along these years.

Nothing in this site is Public Domain. Graphics are copyrighted by various artists and are used with permission.
Please, click on the links above to visit the websites were you can download the graphics from. Do NOT save anything from my pages, please.