- Teacher's Day Poems -

"Teachers paint their minds
and guide their thoughts
Share their achievements
and advise their faults
Inspire a Love
of knowledge and truth
As you light the path
Which leads our youth
For our future brightens
with each lesson you teach
Each smile you lengthen
Each goal you help reach
For the dawn of each poet
each philosopher and king
Begins with a Teacher
And the wisdom they bring."
- Kevin William Huff -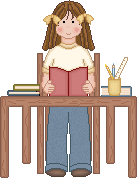 Ao professor, com carinho
"Mestre, é aquele que caminha com o tempo,
propondo paz, fazendo comunhão,
despertando sabedoria.
Mestre é aquele que estende a mão,
inicia o diálogo e encaminha
para a aventura da vida.
Não é o que ensina fórmulas, regras,
raciocínios, mas o que questiona
e desperta para a realidade.
Não é aquele que dá de seu saber,
mas aquele que faz germinar
o saber do discípulo.
Mestre é você, meu professor amigo
que me comprende, me estimula,
me comunica e me enriquece com
sua presença, seu saber e sua ternura.
Eu serei sempre um seu discípulo
na escola da vida.
Obrigado, professor !"
- N.Maccari -


This page was created on: September 22nd 2003.
~ Graphics purchased at Graphics by Irene ~
Nothing on this page is Public Domain and cannot be downloaded from here. Please, click on the link above. Thanks !