- Teacher's Day Cards -
Cards received in 2005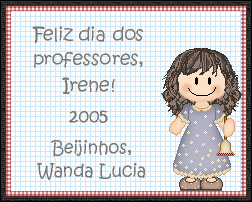 -----------------------------------
Cards received in 2004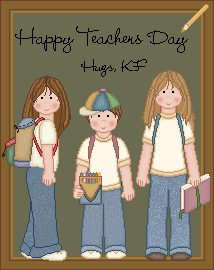 Obrigada Lu ! :o)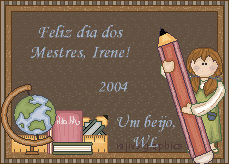 Obrigada Wanda Lúcia ! :o)


| Back |
This page was created on: September 22nd 2003.
Last updated on: October 13th 2005.


[ Site index ] [ Home ]

~ Graphics purchased at Graphics by Irene ~ Buttercup Graphix ~
Nothing on this page is Public Domain and cannot be downloaded from here. Please, click on the links above. Thanks !