My Winter Adoptions For You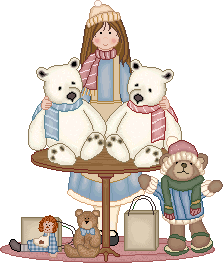 Here are some little cuties I created for you to adopt. Please, do not forget to read the rules for adoption and if you agree with them, save the adoptables to your own hard drive and upload to your server. Do not direct link, please. Thank you ! :o)
Choose an adoption

Click below if you have clicked on Winter Tour on the Winter Main Page.
| Continue the Winter tour |
Nothing in this site is Public Domain. Graphics are copyrighted by various artists and are used with permission.
Please, click on the links above to visit the websites were you can download the graphics from. Do NOT take anything from my pages, please.