Summer Greetings from Irene's Country Corner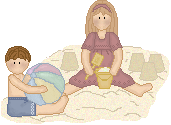 Want to exchange cards with me ? Send me your card and the url to link it to and I will post it in my Summer cards page. Please, save mine below and link it to http://www.irenescorner.com. Do not alter, copy or redistribute it, please. It is NOT public domain. It's just for me to exchange with friends. Thank you !
Click on the cards below to save.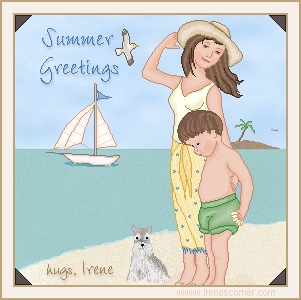 My Summer Card 2006
| | |
| --- | --- |
| | |
| My Summer Card 2005 | My Summer Card 2004 |
:: My Summer card 2002 :: My Summer card 2003 ::

Quer trocar cartões comigo ? Me mande o seu junto com a url de seu site e o colocarei na minha página de cartões de verão. Por favor, salve meu cartão acima para o seu computador e não se esqueça de colocar o link no próprio cartão para http://www.irenescorner.com. Não o altere, copie, ou redistribua por favor. Ele não é de domínio público. É apenas para trocar com amigos. Obrigada !

Click below if you have clicked on Summer Tour on the Summer Main Page
| Continue the Summer tour |
Nothing in this site is Public Domain. Graphics are copyrighted by various artists and are used with permission.
Please, click on the links above to visit the websites were you can download the graphics from. Do NOT take anything from my pages, please.