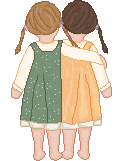 Click below to view the beautiful Spring cards I received from my country friends during the Spring season in the North hemisphere (March, 21 to June, 21). Thank you very much for the lovely cards, dear friends.

Click below if you have clicked on Spring Tour on the Spring Main Page.
| Continue the Spring tour |
Nothing in this site is Public Domain. Graphics are copyrighted by various artists and are used with permission.
Please, click on the links above to visit the websites were you can download the graphics from. Do NOT take anything from my pages, please.