| | | |
| --- | --- | --- |
| | Welcome to The Library | |
"I've traveled the world twice over,
Met the famous; saints and sinners,
Poets and artists, kings and queens,
Old stars and hopeful beginners,
I've been where no-one's been before,
Learned secrets from writers and cooks
All with one library ticket
To the wonderful world of books."
Unknown
Reading is one of my favorite hobbies. I have always had a great interest in poems, short stories, tales and fables. I have many books at home and I often read my favorites over and over.

During the time I studied at UERJ, Rio de Janeiro State University, I read a lot of books both in the English and Portuguese languages. I think reading enriches both vocabulary and culture and that it is important for everyone to read as much as possible.
I selected a few tales I have read since high school, as they seem to be very popular and known in different parts of the world, as well as some information about a book I read at college which I think is very interesting. Hope to inspire, with these pages, more and more people to enjoy literature.
I want to add some Brazilian legends and myths in the future if I have some more free time.
Brazilian folklore is very rich and I think you will enjoy. :o)

While studying the Russian Formalism during my second year at university, I made an essay on Vladimir Propp's "Morphology of the Folk Tale" (1928) by analysing the tales "The Devil's Three Golden Hair" and "Little Red Cap". Propp, a Russian folklorist, used the Russian Formalist method of breaking down sentence structures into morphemes (small analyzable elements), to analyze the narrative structure of a large number of Russian folk tales by breaking them down into small narrative units.
By analyzing types of characters, action and behavior, Propp identified thirty-one generic elements in the Russian folk tale. In the tales he analyzed, he discovered that they all had a similar structure and presented the same elements. These elements correspond to different types of action that, according to Propp's analysis, always occur in the same sequence, however, a single tale does not contain all of them.
Although many people criticized Propp, his book became very well known and it was translated into many languages.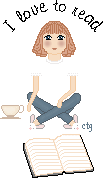 After reading Propp's "Morphology of the Folk Tale", every time I read a tale or a story, I find it very interesting trying to identify these elements and see how often they appear in tales of different cultures. Even in contemporary popular cultures, these elements continue to appear.
According to Propp, after depicting the initial situation ("once upon a time, in a far away land"), the tales follow the sequence below:

1. A member of a family leaves home (the hero is introduced):
- parents go to work,
- parents die,
- children go fishing; picking up flowers or fruits; go visit someone etc.
2. An interdiction is addressed to the hero - prohibition ("don't go there", "go this way" , "don't do this")
3. The interdiction is violated (villain appears)
4. The villain tries to obtain an information from the victim :
- tries to find the place where treasures are hidden,
- tries to find the children etc.
5. The villain gains the information from the victim
6. The villain attempts to deceive the victim to take possession of the victim or the victim's belongings (villain disguised)
7. Victim is deceived and helps the villain
8. Villain causes harm/injury to a family member :
- by abduction,
- by theft of magical element,
- destroys harvest,
- casts a spell on someone,
- substitutes a child,
- imprisons someone etc.
9. Misfortune or lack is made known (hero is called for help etc)
10. Seeker decides upon counter-action
11. Hero leaves home
12. Hero is tested, submitted to a quiz etc, preparing the way to receive a magical agent or helper (donor)
13. Hero reacts to actions of future donor :
- withstands,
- fails the test etc.
14. Hero acquires use of a magical agent
15. Hero is led to the place of the object of the search
16. Hero and villain meet
17. Hero is wounded, marked, receives ring or scarf
18. Villain is defeated (killed in combat, defeated in contest, killed while asleep, banished etc)
19. Initial misfortune or lack is resolved
20. Hero returns
21. Hero is pursued (pursuer tries to kill, eat the hero)
22. Hero is rescued from pursuit :
- hero hides or is hidden,
- hero transforms unrecognizably.
23. Hero unrecognized, arrives home or goes to another country
24. False hero presents unfounded claims
25. Difficult task proposed to the hero
26. Task is resolved
27. Hero is recognized (by mark, brand, or something given to him/her)
28. False hero or villain is exposed
29. Hero is given a new appearance
- is made whole,
- turns into a handsome person,
- receives new garments etc.
30. Villain is punished
31. Hero marries and ascends the throne, is rewarded or promoted
After reading this, try to apply it to tales you read and see how interesting it can be. :o) Please, do not forget to take a look at the books in my library. I have selected very interesting tales and fables for you to enjoy.

Enter, please!
[ Back to the Reading Corner Menu ]
This page was last created on: May 5, 2001.
Last updated on: September 12, 2004.
[ Site Menu ] [ Home ]
~ Graphics by: Graphics by Lalla (http://clix.to/lalla) ~ Graphics by Irene ~ Country Patch Collections ~
~ Heartfelt Graphics (http://www.heartfelt-graphics.com) ~ Comet Creations (http://www.cometcreations.com) ~
~ Country Graphics by Camille (http://www.countrygraphics.com) ~ Sista Scribbles (http://www.geocities.com/sista_scribbles) ~ Honey Brook Graphics ~