Welcome to my Birthday Party
July 3rd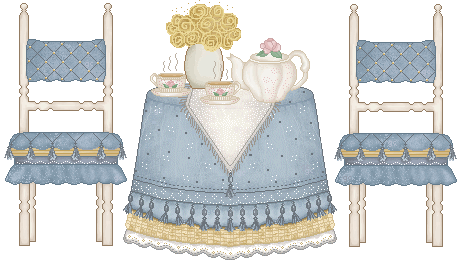 Julio, Lully, Sophie, Cleo and I celebrated my birthday on July 3rd. I love my birthday, it's a very special date and I love to be with my family and friends on this day.

I always prepare nice things to eat and I like to decorate my home with colored balloons and make my special chocolate mousse, a delicious chocolate birthday cake and many appetizers to everyone. :o)
Wish you could all be here and celebrate with me...
Thank you dear net friends for making my birthday so special.
Click below to see the beautiful cards I received from my Internet friends in 2001.

BIRTHDAY CARDS

Back to the Birthday Menu

Nothing in this site is Public Domain. Graphics are copyrighted by various artists and are used with permission.
Please, click on the links above to visit the websites were you can download the graphics from. Do NOT save anything from my pages, please.