| | |
| --- | --- |
| | Hello and thank you for taking some time to read this page. Here you can find some useful and important information about this site. |
This site is better viewed if you have these fonts installed in your computer:These are the only fonts I use in all my pages. If you do not have these fonts in your pc, maybe the text will be too small or too large in your screen depending on your screen resolution.

I made this site to be best viewed with Internet Explorer 5.5 and above and
a screen resolution of 1024 x 768 pixels. If you see that the text looks
too small to you, it's because you have a different screen resolution.
If I make the text bigger, it will be too big for the screen resolution I use. :o)

Some pages are made with frames or inline frames, if you use an old browser, you may not be able to view all pages correctly. Sorry !

The links to all sites where I've saved the graphics from can be found at the
bottom of all pages. If you like a particular graphic and want to know where it
came from, just put your mouse over the image and you will see the name of
its creator and the name of her site. You can have all these graphics too if you
visit the sites of those who created them. I CANNOT offer graphics which I
did NOT create. All graphics I used are for my personal use only - I have paid for
some of them - and I have the permission of their authors to use them.
I NEVER use graphics which I do NOT have permission to.


Please, DO NOT save any graphics, pictures, midis or anything else from my pages.
The graphics I use here are created for me or downloaded with permission from many
different sites. Some I downloaded for free, others I have paid to use them.
The graphics I created which are available for you to download, can be found
in my graphics site, not here. This is my personal site (Irene's Country Corner).
If you want to save my graphics, please go to my graphics site (Graphics by Irene)
at http://www.irenescorner.com/graphics. If you like the graphics of another artist
please take a look at the bottom of the pages. You will see the links to ALL sites
where I downloaded the graphics from. ALL of them are used with permission.

If you want to bookmark, please bookmark only http://www.irenescorner.com. From there you can
be directed to both my personal and commercial websites. I often change the pages names when I update and if you bookmark any other url, you may not be able to find it later.

Please, do not copy HTML, text or any graphic. It's plagiarism.
Be original and do not copy. :o) If you like a particular layout or want to know
where a text or poem came from, or if you cannot find the url of a graphic site
you want to visit, please contact me and I'll be very happy to help you. :o)

Please, do not direct link to any image in this site.
This is bandwidth stealing. Thanks for understanding. :o)
I often change page addresses, so besides stealing bandwidth, you will have a image
not displaying in your website in the future if you make direct links.

Some pages have midi files that I downloaded from the Internet
or got from CDs I have at home. Those I have downloaded
have credit at the bottom of the page, so you can download it too.
If you don't like to view pages with midi files, don't forget to put
your speakers volume off. Although I always select nice midis, I know
sometimes we don't like to view pages with sound. :o)

You can find links to 10 different corners on the site index, which are
organized by subject. Each one of these pages has its own menu with
links to all the pages I created that are related to that subject.
Every time you finish exploring one part, just click on the
site index link that can be found at the bottom of all pages
and choose another subject.

If you click on a link to the sites where I got the graphics from or
where I adopted something from and the link doesn't work, it's
probably because that site is not on line anymore or has moved.
Every time I make a link, I check it before uploading the page.
I am not responsible for links to other sites which do not work.

Hope you enjoy my Brazilian country home and come back soon.
Suggestions and comments are always welcome. Feel free to post a message
in my message board if you want want to say hello or to contact me.
God bless you and have a nice time at Irene's Country Corner !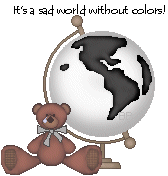 | | | |
| --- | --- | --- |
| www.lightshinedesigns.com/dontcutnpaste.html | | |
"It is better to fail in originality than to succeed in imitation."
- Herman Melville -

[ Back to the Site Menu ] [ Back to the Home Page ]
Graphics by Marinella (www.utenti.tripod.it/mypencilcase), Kim (www.geocities.com/sista_scribbles) and Olli.
Kim's and Marinella`s sites are not on line anymore.
This page was created in October 2000. Links last updated on: July 20, 2008.
Content and layout © Irene's Country Corner. All rights reserved. Nothing is this site is public domain. You may NOT copy texts, midis, pictures or any other material. Everything in this site is for my personal use only. Absolutely none of the graphics can be downloaded or linked to. Please, visit their creators' web sites if you wish to use their graphics. I always provide links to their own sites in each and every page their graphics appear.
~ Please, respect our copyrights and do not save anything from this site. Thank you and enjoy your stay ! ~