Original Graphics and Respect...


When I started creating my web pages, I used lots of graphics I got right-clicking in many sites. At that time I did not know much about the importance of copyrights and giving credit and I thought that everything that was on the Internet was public domain.
When we use other people's work such as graphics, texts, or any other material, first, we must make sure we have permission to use it, then we must not forget to give credit on the same page. Why on the same page if it is much easier to create a single page for credits ? Because there are still many people unaware of copyright laws who think that every material on the Internet is Public Domain. When they cannot find any credit on a page, it may lead to the misinterpretation that it is public domain, so everyone can do whatever they want to, such as altering, copying, placing them in public domain galleries or selling.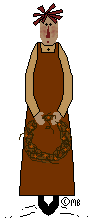 There are so many talented people all over the world who are generous enough to allow us to use their work, so the least we can do is to show respect and appreciation by giving proper credit and respecting their rules.
Most graphics sites offer linkware graphics for free without registration, but recently more and more graphic artists have been requiring registration due to theft and the misuse of their graphics. Some registrations are free, but there are artists who ask for a fee to make use of the graphics. Why do they do this ? Because they want to protect their work and control who is going to use their graphics and how.

In case we cannot, or do not agree with the paid registration and do not want to pay for the fee, we must respect and not steal any graphic and use them without authorization, or copy to make new graphics and claim them as our own. There are still lots of graphics sites which do not require a fee to register and we will certainly find something of our interest.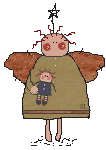 We can use other people's graphics, but they will always retain their copyright, even if their sites don't exist anymore. Using their graphics in our sites will never make them Public Domain.
Here are some tips for saving graphics which are very useful:
1. Create a folder with the name of the site you are saving the graphics from before you start to download the graphics.
2. Read the artist's terms of use and print it for later use.
3. Put a link to the site where the graphics you are using belong to, the moment you place them in your pages. This way you will not forget to give credit.
And in case a site has closed, the author's terms of use must continue to be followed.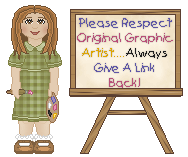 If you have time and patience, you can also do like I do. After I save the graphics to my computer, I copy them to a CD, all organized in separate folders with the names of the sites, the names of the authors and the urls to link back. I also organize all my disks in alphabetical order, so it is much easier to find a graphic some time later.
| | |
| --- | --- |
| All graphics in this site are used with the permission of their authors and I always provide a link to their sites at the bottom of all pages. It is not allowed to right-click anywhere on this site to save the graphics I use, to do this, people must click on the logos, or text links, I always provide in all my pages that will lead to the graphics creators' web sites. | |

Say no to plagiarism and graphics theft ! Let's work together and try to stop it by making people from all over the world aware of these problems.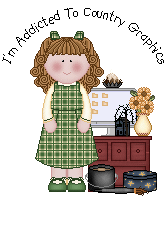 ~ Beautiful graphics by: Primitive Samplings ~ Magnolia Station ~ Graphics by Irene ~
My especial thanks to Melissa and Shannaleah for allowing the use of these graphics.