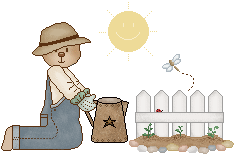 Poems on Fathers

Daddy's Steps
" When Daddy walks along the street
And hurries home to me,
He takes the quickest, longest steps
That ever I did see.
But when I go to walk with him
He acts quite diff'rently,
And takes the slowest, shortest ones
To keep in step with me."
- Margaret Brown Elms -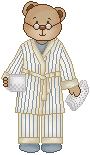 A Tie of Love
" I climbed on Daddy's knee and said
"I know of something brightest red,
With little spots of white and green
With stripes of purple in between,
And if I could, that's what I'd buy
For Father's Day for you - a tie."
"A tie for me ? Why don't you know."
My Daddy answered, face aglow,
"I have one now that is just right -
A tie of love, that binds me tight;
But here's a gift I wouldn't miss."
And then he stooped and took a kiss.
- Don Moon -

A Father Is...
" A father is a source of strength,
A teacher and a guide,
The one his family looks up to
With loving trust and pride...
A father is a helper
With a willing hand to lend,
A partner, an adviser,
And the finest kind of friend."
- Author Unknown -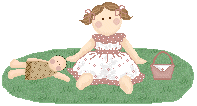 My Hero
" As I ponder the love that I saw in his eyes,
A Godly love, given without compromise....
I recall many times that he stood by my side,
And prodded me on with great vigor and pride.
His voice ever confident, firm and yet fair,
Always speaking with patience, tenderness and care.
The power and might of his hands was so sure,
I knew there was nothing we couldn't endure.
It's true, a few others provided insight,
Yet, he laid the foundation that kept me upright.
He's the grandest of men to have lived on this earth,
Although he's not royal by stature or birth.
He's a man of great dignity, honor and strength.
His merits are noble, and of admirable length.
He's far greater than all other men that I know,
He's my Dad, he's my mentor, my friend and hero."
- Debbie Hinton Young -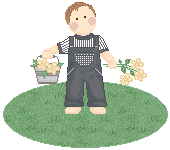 What is a Dad ?
" A dad is a person
Who's loving and kind,
And often he knows
What you have on your mind.
He's someone who listens,
Suggests and defends...
A dad can be one
Of your very best friends !
WHe's proud of your triumphs,
But when things go wrong,
A dad can be patient
And helpful and strong.
In all that you do
A dad's love plays a part -
There's always a place for him
Deep in your heart -
And each year that passes,
You're even more glad,
More grateful and proud
Just to call him your dad !"
- Author Unknown -

Daddy's Heart
" When I heard the news of you,
I did the things most Daddies do.
I opened up my heart so wide,
For you to have a place inside.
As each day passed, I'd think of you,
I'd watch you grow, I was expecting too!
I tried to imagine the person you'd be
Would you look or act like me?
I thought of the things that we would do,
The times we'd share, just us two.
I would give you piggyback rides,
Push your swing and watch you slide.
I would teach you how to ride a bike,
Catch your first ball and throw your first strike.
I would hold your hand in mine,
Be your protector, strong yet kind.
I would be your hero and friend,
Give love and advice on which you'd depend.
I will always remember the day you were born,
I cradled a miracle, small and warm.
What words I had were scarce and few,
A tear and a smile were the best I could do.
Life gave me a moment, precious and rare,
Bursting with pride, excitement and care.
I promised you then, all that I had,
See, you were my child and I was your Dad.
When I heard the news of you,
I did the things most Daddies do.
I opened my heart so wide,
Where you will always have a place inside."