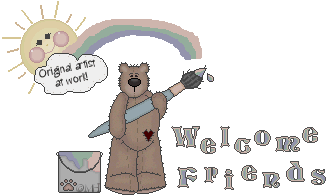 | | |
| --- | --- |
| Here are some pictures of my first paintings, which are very special to me. They may not be wonderful paintings, but painting is certainly a relaxing therapy and I like do it as often as possible. | |

| | |
| --- | --- |
| | Château de Gruyères - oil on canvas (30 x 20 cm). This is my first attemp to make an only oil painting. It is not a piece of art, but I have never attended any painting classes and I know nothing about painting techniques, so it is not too bad at all in my opinion. :o) I had the opportunity to visit this castle, in Switzerland, in 1999. |



| | |
| --- | --- |
| This is my first painting on wood. This is a wood tray that I painted in 1992. This technique is called Bauernmalerei. I love to make this kind of painting on wood. It takes a lot of time, but it is worth the time spent. | |



| | |
| --- | --- |
| | This mug is one of my paintings in porcelain. I painted it when I was about 10 years old. A very very very long time ago... :o) |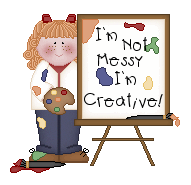 :: Back to the Crafts Corner Menu ::

[ Site Menu ] [ Home ]

This page was created on: October 15, 2000.
Last updated on: September 12, 2004.
Graphics by: www.graphicsbygrace.com ~ www.primsicalcuties.com ~ Graphics by Irene ~
This site is closed.



www.wendyscountryhome.com
Nothing in this site is Public Domain. Graphics are copyrighted by various artists and are used with permission.
Please, click on the links above to visit the websites were you can download the graphics from. Do NOT save anything from my pages, please.