My Paintings on Furniture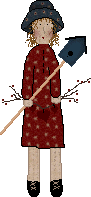 I love painting furniture and I have many at home painted by me. All paintings I make on furniture are done with flat latex paint. First, I seal the furniture with two or more coats of white primer, then I add the latex paint. After it is finished, I spread solid wax over the furniture with a damp cloth and after it dries, I rub it with a damp cloth again. The wax protects the wood and give it some shine. Sometimes I use varnish instead, but I prefer the wax (it must be solid, because liquid wax does not have the same result). The kind of wax I use is the one used on wooden floors.
| | |
| --- | --- |
| | This desk was painted with only two colors. First I sealed it with white primer, then I painted over the primer with a very light beije (I used flat latex paint). After it dried, I added a very thin coat of dark beije using an old paintbrush in order to give it a scratched look. After the second color dried, I rubbed the desk with sandpaper to make the patina. It is hard to see it in the picture, but it looks really nice in real. |
| | |
| --- | --- |
| This small table was done the same way as the desk above, but I painted a few details with gold acrylic paint. | |
| | |
| --- | --- |
| | This one was painted it with white paint, then I added dark beije over the white paint, using an old paint brush. Then I rubbed it with sandpaper to make the patina. After it was finished, I painted the roses and other details, then I covered it with wax. Below there is a closer picture of it and the patina in details. |

Here you can see two other colors of patina in details. To make the one on the left I used ivory and dark yellow colors (flat latex paint) and to make the one on the right I used light greyish blue, light green and dark blue (I used the same kind of paint). Both were painted with an old paintbrush and rubbed with sandpaper.
| | |
| --- | --- |
| | This is a wardrobe with flowers I painted for a cousin some years ago. It's hard to see the patina in this picture, but it looks like the one on the desk on top of this page. |
I painted these two pieces for my living room.

Here is a detail of a drawer I painted using many colors (white, beije, light green, dark blue, dark yellow, light brown and dark brown. I applied one thin coat over the other using an old paintbrush and rubbing each coat with sandpaper to give it an old and primitive look.
Below is a small old wooden box that I painted using the same technique. The blue parts on it are pieces of paper that I tore and paste with white glue on the box. Then I covered it with paint and painted with shades of blue to give an impression that it's the color that was under the painting on top. It doesn't look so good in the picture, but it gives an idea. :o)