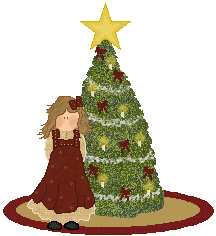 Christmas is an annual Christian holiday which celebrates the birth of Jesus Christ. Some people celebrate Christmas on December 25, but many celebrate on the evening of December 24 as well. The official Christmas season, known as either Christmastide or the Twelve Days of Christmas, extends from December 25 to the feast of Epiphany on January 6.
Epiphany traditionally commemorates the arrival of the Three Wise Men of the East in Bethlehem, who presented Jesus with gifts of gold, frankincense, and myrrh.
Christmas is based on the story of Jesus' birth as described in the Gospel according to Matthew (1:18-2:12) and the Gospel according to Luke (Luke 1:26-56). Roman Catholics first celebrated Christmas, then known as the Feast of the Nativity, as early as 336 AD. The word Christmas appeared only around 1050 as the Old English phrase Christes maesse, meaning "festival of Christ."
Historians are unsure exactly when Christians first began celebrating the Nativity of Christ. However, most scholars believe that Christmas originated in the 4th century as a Christian substitute for pagan celebrations of the winter solstice.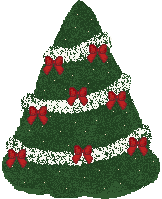 While Santa Claus became increasingly familiar to Americans, the German Christmas tree also acquired popularity in North America. As early as the 17th century, Germans had transformed this pagan symbol of fertility into a Christian symbol of rebirth.
The practice of exchanging Christmas cards also became a widespread custom in the 19th century. In 1843 English illustrator John Callcott Horsley created the first modern Christmas card, which depicted a family celebration and its caption read: "A Merry Christmas and a Happy New Year to You."
Most people who celebrate Christmas often decorate evergreen trees and place presents beneath them. Children often hang stockings on the fireplaces for Santa Claus to fill them with gifts. Each year as Christmas approaches, many families attend church pageants that recount the story of Jesus' birth in Bethlehem. On Christmas Eve, they attend church, read passages from the Bible and gather the family together at home. Some open their gifts that evening while others wait until the next morning to exchange gifts.
In Brazil, most families have the tradition of gathering together on Christmas Eve, December, 24. There is usually a special family dinner prepared with dishes made with turkey, ham, codfish, vegetables and fruits, and also a supper. We usually decorate our Christmas trees in late November or early December and we have it in our homes until Epiphany, January, 6. Papai Noel, the Brazilian name of Santa Claus, is the gift-bringer in Brazil who brings gifts to those children who behaved well along the year.


Some Christmas Symbols
- Santa Claus -

Generally depicted as a fat, jolly man with red cheecks and white beard, dressed in a red suit trimmed with white and driving a sleigh pulled by eight reindeer that rides in the sky, Santa Claus is said to travel around the globe on Christmas Eve delivering presents to all good children. He enters houses through the chimney and leave presents under the Christmas tree or in the stockings. As in Brazil most houses don't have chimneys, because it's a tropical country and it's Summer during the Christmas season, Santa is said to enter the houses and apartments using a magical key that opens all doors.
- The Reindeer -
The reindeer is not a Christmas symbol, but they are very much associated with the figure of Santa Claus. Reindeer is a common name for a deer native to the subarctic and arctic regions of Europe and Asia. They are sturdy, short-legged animals with a brownish coat that is dark in the summer and light in winter. For many centuries reindeer have been domesticated in their original habitat, which ranges from Norway into northern Asia, and trained to draw sleds for their strength, speed and endurance in pulling sleds over snow.
- The Christmas Tree -

The Christmas tree has its origins in Germany, around the 17th century. According to legend, the Christmas tree tradition began with Martin Luther, founder of German Protestantism. While walking through the forest on Christmas Eve, Luther was so moved by the beauty of the starlit fir trees that he brought one indoors and decorated it with candles to remind his children of God's creation. In 1841 Prince Albert of Germany gave his wife, Queen Victoria of England, a gift of a Christmas tree. German immigrants took the Christmas tree to other parts of Europe and to the United States and Canada, where it soon became a popular tradition. A large varity of Christmas decorations such as blown-glass ornaments, tin angels, paper chains, candles, cornucopias filled with sugarplums were later used.
The Candy Cane

The Candy Cane, a hard candy with a sweet peppermint taste, is a popular Christmas tradition. Legend has it that during the 17th century, craftsmen created the white sticks of candy in the shape of shephreds' crooks at the suggestion of the choirmaster at the Cologne Cathedral in Germany. The candy treats were given to children to keep them quiet during ceremonies at the living creche, or Nativity scene, and the custom of passing out the candy crooks at such ceremonies soon spread throughout Europe.
More recent explanations of the candy cane's symbolism hold that the candy is hard because the church is built on solid rock and God's promises are a firm foundation (Matt 16:18) (1Thess 5:24). The color white represents Christ's innocence and purity ( Heb 4:15). The large red stripes are believed to stand for Jesus's sacrifice, the blood He shed for our sins on the cross (John 19:34-35). The smaller ones are for the stripes upon his back when he was beaten by the Roman soldiers (Isaiah 53:5). When turned around, it looks like the letter "J", the first letter of the name of Jesus.
While factual evidence for these notions does not exist, they have become increasingly common and at times are even represented as fact. Regardless, the candy cane remains a favorite holiday treat and decoration.

Graphics by Lalla andIrene. Candy cane by Irma and candle by Kat.
Please, notice that if a link does not work it means that the site is not online anymore. Thank you !

You are listening to "Jingle Bells" © Yuko Ohigashi. This midi is used here with permission. Click on the banner below to visit Yuko's site if you want to use her midis. Do not forget to email Yuko's mother for permission before downloading. Thank you !