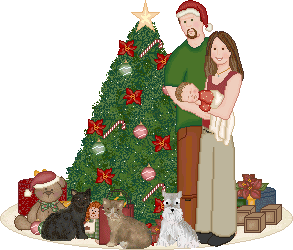 Christmas in 2003 was a very special Christmas. We were blessed with a wonderful child, our son Nicholas, born on December 12. It was the most wonderful gift God could give us. All future Christmas Eves will be even more special from this date on. Merry Christmas!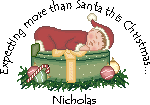 ICHOLAS

Nothing in this site is Public Domain. Graphics are copyrighted by various artists and are used with permission.
Please, click on the links above to visit the websites were you can download the graphics from. Do NOT take anything from my pages, please.