| | | |
| --- | --- | --- |
| | A Recipe for a Tropical Christmas | |

Torta salgada
This is not a traditional Christmas recipe, but it is something easy to make, something that everybody likes and that serves a lot of people. I read it in a cook book and adapted it for my taste and every year I make it for Christmas. We call it "torta salgada" in Brazil ("torta" is the Portuguese word for pie), but it is basically a big sandwich decorated with varied toppings.

This is the one I made for Christmas 2001. As everything was done in a hurry this year, I couldn't decorate it like I normally do, using lots of greens (lettuce, crest, parsley, cherry tomatoes etc to create a Christmas tree on top) but this picture can give you an idea of how you can decorate it. I used lettuce, tomatoes, green peas and corn on this one to cover.

Ingredients
2 cans tuna
1 can ham or liver paté
1 small chopped onion
1 cup parsley
1 cup coriander
lettuce (to decorate)
1 tomato (to decorate)
2 cans corn (1 can is used to decorate)
1 can green peas (to decorate)
raisins (to decorate - optional)
brocolli (to decorate - optional)
2 cans "creme de leite" or heavy cream (*see note 1)
600g white cheese (*see note 2)
15 slices of white milk bread (*see note 3)
1 jar of your favorite jelly (I use blueberry or strawberry)
mayonnaise
1 glass fresh milk
* Note 1: We use something called "creme de leite" in this recipe. I got these pictures at the Nestlé Brazilian site. But it can be substituted by heavycream if you cannot find it in any supermarket. The "creme de leite" can be used to make both sweet or salted recipes, like this one. I use the same product to make my chocolate mousse, for example. The most similar product I found in the US to the Brazilian "creme de leite" is the heavy cream. You can find this one in Brazilian or Spanish supermarkets.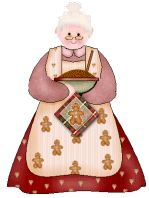 How to prepare
Make the tuna paste like you normally do. I just mix the tuna with mayonnaise and chopped onions and add a little bit of mustard. If you don't eat tuna, you can substitute it for another one. You can use cooked turkey or chicken to make a paste by mixing it with mayonnaise and adding your favorite seasonings.
For the cheese and herbs paste, follow these steps:
* Note 2: I use a Brazilian cheese typical from the Minas Gerais state which is called "queijo de Minas" and mix it with the onions and the heavy cream ("creme de leite") to make the cheese and herbs paste. You can use ricotta instead. I spread the cheese paste in the middle and use the herbs paste to cover (it will have a light green color when done), but the original recipe uses only mayonnaise to cover. Personally, I don't like it because it's too grassy, even if you use light mayonnaise. You can also substitute the cheese paste for cream cheese if you prefer, but beat it well in order to make it easier to spread over the bread (I used cream cheese once and it works). This is the "queijo de Minas"on the left and the "creme de leite" on the right.
Put the chopped onion, the cheese and the heavycream in the blender, approximately 1 can sour cream, 1 talblespoon chopped onion and 400g cheese. Add a pinch of salt and taste. It must be creamy. If you use ricotta, it won't be so creamy and will have a harder consistency. Maybe cottage cheese will work too, but I haven't tried. I used cream cheese once when I made it for my sister's birthday in April 2002 while I was in Boston and it worked. :o) This is how my cheese paste looks after it's done.
For the herbs paste, just add the parsley and the coriander. I use two other green leaves, but I have no idea of their names in English. This year I only used the parsley and the coriander and it tasted good too. The herbs are just to give a green color and a nice taste.
It tastes really good if you follow this order :
Put three slices of bread in a large tray, one beside the other.
*Note 3: The bread I use is cut horizontally in thin slices without the brown part around it - I don't know how it is called. :o). Here is a picture:
If you want it for just a few persons, you can use only one or two slices of bread in a tray. If you can't find bread cut in large slices like this, just use the regular square bread and cut the brown part around it and put it one beside the other on a tray.
Sprinkle a little bit of milk. Here is the bread after I sprinkled the milk on top. (Don't use too much milk, it's just to make it a little wet).
Add the first paste (I put the tuna paste at the bottom). Put three other slices of bread and sprinkle the milk again. (You must do this every time you spread a paste or paté on the bread).
Here you can see the tuna paste on the bread partially covered by two other slices of bread.
Spread the jelly, cover with three slices of bread and sprinkle milk.
Spread the cheese paste. Then sprinkle some canned corn on top. (You can also use heart of palms instead of corn. It tastes very good).
Cover with three other slices of bread. Sprinkle the milk. Spread the ham or liver paté. Then sprinkle chopped parsley and coriander on top. Put three other slices of bread. Sprinkle the milk. Spread the herbs paste. Decorate it with chopped lettuce on the sides and everything else you like on top. I use canned corn, green peas and sliced tomatoes. When I make it for Christmas, I decorate it with brocolli, making the shape of a Christmas tree and raisins. This year I used only green peas, corn, lettuce, tomatoes and parsley to decorate.
Put it in the fridge until serving. It must be served cold.
You can add other kinds of paste or replace the ones you don't like or buy pastes ready to use that you can buy in the supermarket instead of making them at home. And trust me, this recipe is wonderful, everybody likes it. The secret is to use the cheese paste in the place of mayonnaise to cover the bread, it is less grassy and has more flavor.