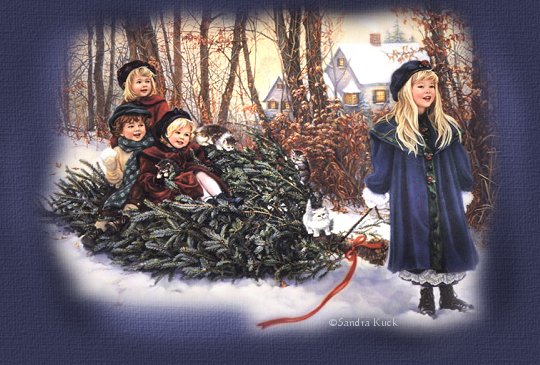 "Joy of life within us
Days of special cheer
Joined in peaceful harmony
This special time of year
Trees of green we gather
Sleigh is filled with love
Hearts are happy singing
As snow falls from above
Children now all gathered
To greet this special day
Happiness abounding
In very special way

Faces bright and blushing
Eyes are very bright
Waiting for the happiness
That glows within the night
Love is all around us
Bound with gentle care
Christmas such a joyfulness
That everyone will share
Have a Merry Christmas
With peace that will be there
With a special blessing
We send a heartfelt prayer".

Copyright © Francine Pucillo
~ Poetry-Emotion ~

* Back to the Poems Menu *
The poem on this page is used here with permission of the author. If you want to use it in your site, you must use this page set,
downloaded from Moon and Back Graphics and email Francine for permission. Please, do not copy anything from here. Thank you !